Author: Andrea Muratore – 18/11/2020
There is one country in Europe which is trying to build up a comprehensive, long-term and strategic approach to the changing environment of international relations, and that country is Germany. The pandemic and its geopolitical and economic consequences have been fully interiorized by Angela Merkel's coalition government and have been counted into the evolution of Berlin's approach to the most relevant issues that the nation has to deal with.
It's not exaggerated to describe Germany as the only "winner" of the pandemic year through the group of Europe's most relevant Powers. Now Germany will move into the rest of the decade being able to program full-scale actions to empower its own position both in Europe and in the global scenario.
How Berlin has shaped its own and Europe's political framework and what are the most prominent traits of this development? We can try to highlight those factors looking also at the factors that have strengthen Germany's role as the Old Continent's "decisive nation". In fact, we can find three factors linked to the new comprehensive approach towards economics and other three factors that led us to consider how Berlin is trying to break the classical dualism based on its "commercial dwarf/geopolitical giant" status.
Continue reading, please download the Analytical Dossier AD_27_2020 ISSN 2704-6419
The Author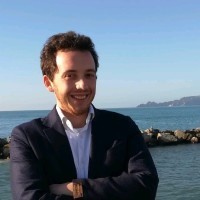 Andrea Muratore – Independent Analyst
This article is published within the Platform Europe Project
Previous contributios: