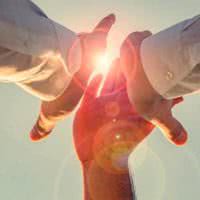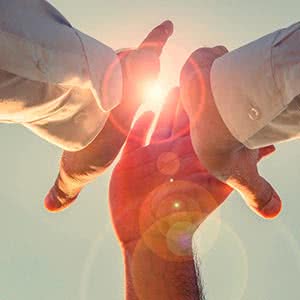 ITA
Platform Europe si pone l'obiettivo di monitorare tutte quelle forze che hanno a cuore il destino dei popoli d'Europa e che mirano a costruire un'entità continentale con una propria sovranità, che sia reale espressione delle radici storiche europee, e con una visione autonoma, ambiziosa, di lungo termine e multi-dimensionale.
La necessità di creare Platform Europe nasce dalla peculiarità dell'attuale momento storico caratterizzato da un'epocale fase di transizione geopolitica e dalla presenza sulla scena di nuovi attori, quali Cina, India, Russia, che si pongono in modo dinamico e propositivo.
All'interno di questo quadro l'Europa, colpita dalla crisi finanziaria e divisa sulle politiche dell'immigrazione e sulla posizione rispetto alla Russia, si è progressivamente eclissata dal palcoscenico mondiale perdendo ruolo e influenza. L'Unione Europea, infatti, si presenta come aggregato debole e vulnerabile, privo di una visione unitaria e condivisa su tematiche considerate strategiche, quali la politica estera, quella economico-finanziaria, quella industriale, quella energetica e soprattutto quella demografica. Tale condizione favorisce un indebolimento sempre più accentuato della stessa Unione che si mostra inadeguata a dare efficaci risposte ai grandi temi che rappresentano il cuore della vita dei popoli d'Europa, nonché incapace di affrontare le nuove sfide poste dalle dinamiche globali.
Di contro, a livello periferico, si vanno sviluppando tendenze "nazionalistiche" e "regionalistiche" che, oltre a minare le fondamenta della struttura unitaria, di fatto, in una più ampia prospettiva di medio e lungo termine, potrebbero indebolire gli stessi Stati europei che, in considerazione delle loro ridotte dimensioni nazionali e dei crescenti conflitti di interessi che vanno sviluppandosi, si troverebbero a confrontarsi autonomamente con i nuovi protagonisti della scena globale e della parte asiatica del globo che appaiono più robusti e competitivi disponendo di dimensioni continentali.
Platform Europe auspica che la nuova Europa, si mostri, anche in virtù del glorioso passato che l'ha contraddistinta, all'altezza delle nuove sfide operando in modo attivo nel Mediteranneo e agendo in modo propositivo verso l'area asiatica e africana, attraverso delle solide partnership, facendosi percepire come un interlocutore privilegiato capace di fornire tutto il necessario know how utile a costruire sviluppo, di tipo sostenibile, verso quei territori in cui se ne sente il bisogno.
ENG
The aim of Platform Europe is to monitor all those powers who have the fate of European people at heart and look to build a continental entity with its own sovereignty, to be a real expression of historic European roots, with an autonomous, ambitious, long-term, multi-dimensional vision.
The need to create Platform Europe starts from the peculiarity of the current historical moment, characterised by an epochal phase of geo-political transition and the on-scene presence of new players, like China, India, Russia, asserting themselves with dynamism and determination.
In this framework, Europe, struck by the financial crisis and divided on immigration policies and the position regarding Russia, has been progressively eclipsed from the world stage, losing its role and influence. Indeed, the EU appears as a weak, vulnerable amalgam, lacking a unified vision shared over matters considered strategic, such as foreign, economic-financial, industrial, energy and especially demographic policies. This condition fosters an increasingly accentuated weakening of the Union itself, clearly inadequate to give answers to the great issues which are the heart of European people's lives, and unable to face the new challenges made by global dynamics.
Conversely, on a peripheral level, "nationalist", "regionalist" tendencies are developing, which not only aim to undermine the actual basis of the unified structure, in a wider, medium- and long-term perspective, but could also weaken the European states themselves, which would, considering their reduced national sizes and the growing conflicts of interests that are developing, end up autonomously facing  the new main players of the global scene and the Asian part of the globe, which appear more robust and competitive, enjoying continental dimensions.
Platform Europe hopes that the new Europe shows it is, not least by virtue of the glorious past that distinguished it, up to the new challenges actively operating in the Mediterranean and acting propositively towards the Asian, African area, via solid partnerships, so it is seen as a privileged interlocutor able to supply all the necessary know-how useful in developing sustainable development towards the countries where the need is felt.