International Institute for Global Analyses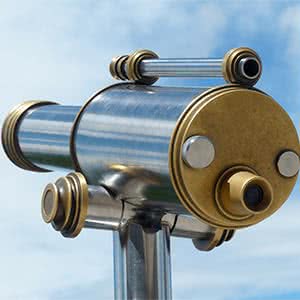 ITA
International Institute for Global Analyses è l'anima e il cuore scientifico della piattaforma Vision & Global Trends all'interno del quale si concepiscono idee di ricerca e si sviluppa la creatività "out of the box" capace di generare un pensiero lungo che guarda al futuro.
Quotidianamente si osservano i segnali deboli capaci di prefigurare tendenze e cambiamenti negli scenari geopolitici e si scandaglia la produzione scientifica pubblicata a livello internazionale.
Disponiamo di una rete di livello internazionale, presente con snodi strategici a Vienna, Mosca, New Delhi, Washington e Roma, che ausculta le principali aree di interesse del globo Asia, Europa, Africa, America e permette all'Istituto di sincronizzarsi con il mondo delle relazioni internazionali.
I suoi ricercatori conoscono i luoghi di cui parlano, partecipando a convegni, conferenze e meeting internazionali come relatori. Quando è necessario si visitano i paesi oggetto del focus. L'analisi su campo rende competitiva la produzione scientifica dell'International Institute for Global Analyses e il sistema di intelligence informativa garantisce un processo di produzione di conoscenze affidabile, trasparente, controllabile e tacciabile. Si lavora in team internazionali avvalendosi delle più avanzate tecnologie a disposizione e integrando le conoscenze in un mix interculturale che stimola la creatività e allunga la visuale degli scenari futuri.
L'istituto si è dotato una struttura organizzativa agile e adattabile a contesti ambientali differenti e la rete di professionisti provenienti da diverse discipline, anche quelle scientifiche, costituisce la colonna vertebrale su cui si regge.
Si progettano modelli di trasferimento delle conoscenze attraverso un'offerta formativa articolata in seminari, corsi, eventi.
ENG
International Institute for Global Analyses is the scientific heart and soul of the Vision & Global Trends platform, within which research ideas are conceived and "out of the box" creativity is developed, able to generate long, forward-looking thinking.
We daily observe weak signals that can foreshadow tendencies and changes in the geopolitical scenarios, and plumb scientific production published internationally.
We enjoy an international network, present with strategic points at Vienna, Moscow, New Delhi, Washington and Rome, listening to the main areas of interest in the Asia, Europe, Africa, America globe and allowing the Institute to be in tune with the world of international relations.
Its researchers know the places they talk about, participating in events, conferences, and international meetings as speakers. When it is necessary, we visit the countries we focus on. On-field analysis makes the International Institute for Global Analyses' scientific production competitive, and the informative intelligence system guarantees reliable, transparent, accountable and traceable knowledge production process.
We work in international teams, using the most advanced technology available and integrating knowledge into an intercultural mix that stimulates creativity and broadens our view of future scenarios. The Institute is equipped with an agile, adaptable organisation structure with different environmental contexts, and a network of professionals from different, some scientific, disciplines, constitutes the backbone it lies on.
We are planning models to transfer awareness through a training offer made up of seminars, courses, events.