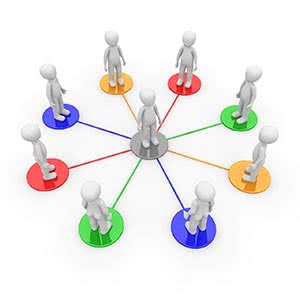 ITA
Il Progetto EIR (Europe, India, Russia) è una piattaforma lanciata a Vienna a luglio 2018 da esponenti del mondo accademico, istituzionale e imprenditoriale dei rispettivi Paesi con l'obbiettivo di mettere in sinergia questi tre macro soggetti instaurando tra loro un dialogo strutturato, finalizzato a identificare interessi strategici comuni, anche in una prospettiva che vada al di là dell'attuale riassestamento degli equilibri dell'ordine mondiale contrassegnato dalla crisi del modello neoliberista.
L'attuale fase di transizione, seppur contraddistinta da un frizzante fermento politico, è tuttavia carente di proposte culturali – ma anche politiche ed economiche- alternative e convincenti capaci di tener conto degli importanti stravolgimenti e progressi in ambito scientifico e tecnologico.
A fronte delle nuove sfide che vanno maturando, la piattaforma, oltre ad interrogarsi sulle problematiche attuali, ha fornito degli spunti di riflessione ponendosi delle finalità operative.
Partendo dal settore della ricerca e della formazione, il progetto si pone l'impegno di promuovere nuovi modelli formativi e strutture in grado di erogare corsi di eccellenza che tengano conto del nuovo contesto internazionale. Come paradigma manageriale di interesse è stato individuato quello Indiano che merita di essere esplorato, ed eventualmente posto come base dell'esperienza formativa.
Tra gli obbiettivi posti sul tavolo di lavoro vi è, inoltre, la realizzazione di una piattaforma di scambio di best practice che contribuisca a diminuire il gap tecnologico e mettere in condizioni di affrontare le nuove sfide lanciate dalla Cina e dagli Usa.
Le nuove tecnologie, ed in particolare le aree legate all'Intelligenza artificiale, determineranno la forza politica degli stati. A tal fine, il Progetto EIR intende creare una fondazione con dotazione finanziaria finalizzata a supportare lo sviluppo di nuove imprese nei settori delle tecnologie avanzate come fattore di successo per Europa, India, Russia al fine anche di sfruttare risorse finanziarie nazionali ed europee da aggiungere alle risorse private.
Considerate le problematiche derivanti dal sistema finanziario corrente e gli squilibri critici da esso creati, il Progetto intende elaborare idee relative ad una nuova struttura di credito basata sulle proposte e gli studi di eminenti economisti (Allais, Fisher, Werner, Gomez ), nonché modelli che tengano conto delle sfide poste dall'evoluzione delle cryptovalute e dalla perdita di centralità del dollaro quale moneta di riferimento per gli scambi internazionali.
Non ultimo il problema della ristrutturazione e decentralizzazione della rete Internet (volta a promuovere un'amministrazione alternativa rispetto all'attuale che è di esclusivo appannaggio dei privati), dello sviluppo dei Big data, Internet of things e intelligenza artificiale, tenendo conto delle implicazioni che le stesse possono produrre sul sistema sociale, politico, culturale e istituzionale; nonché lo sviluppo e l'interconnessione tra le grandi reti di trasporto intercontinentale come la Via della seta; Razvitie e i corridoi est- ovest – nord – sud.
ENG
The EIR (Europe, India, Russia) Project is a platform launched in Vienna in July 2018 by expo-nents from the respective Countries' academic, institutional and entrepreneurial world, aiming to place these three macro-subjects into synergy, establishing a mutual, structured dialogue with the objective of identifying common strategic interests, even in a perspective going beyond the cur-rent rearrangements of the balances in world order, marked by the neo-liberal-model crisis.
Though the current transitional phase is marked by bubbly political ferment, it still lacks alterna-tive, convincing cultural – but also political and economic – proposals able to keep in mind the significant upheavals and progresses in the scientific and technological field.
In the face of the new, maturing challenges, the platform has both basked about current problems and supplied insights, setting itself operative purposes.
Starting from the research and training sector, the project is committed to promoting new educa-tional models and facilities able to supply excellent courses that are aware of the new Internation-al context. We have decided on India as a managerial paradigm of interest as it deserves to be ex-plored and possibly set as a basis for training experience.
The aims lain on the table also include the creation of a platform of best practice Exchange, con-tributing to lowering the technological gap and put one in a condition to face the new challenges launched by China and the USA.
The new technologies, and in particular areas linked to Artificial Intelligence, will determine the states' political powers. To this end, the EIR Project intends to create a finance-equipped founda-tion, designed to support the development of new businesses in the sectors of advanced technolo-gies as a success factor for Europe, India, Russia, also so as to exploit national and European fi-nancial resources to add to private resources.
Considering the problems deriving from the current financial system and the critical imbalances it creates, the Project intends to elaborate ideas relating to a new credit structure based on the pro-posals and studies of eminent economists (Allais, Fisher, Werner, Gomez ), as well as models tak-ing into account the challenges made by the evolution of cryptocurrency and the loss of centrality for the dollar as reference currency for international exchange.
Last but not least, the problem of restructuring and decentralising the Internet (aiming to promote an alternative administration to the current one, which is the sole prerogative of private individu-als), the development of Big data, Internet of things and artificial intelligence, bearing in mind the implications they may have for the social, political, cultural and institutional system; as well as the development and inter-connection amid the great intercontinental transport networks, like the Silk Road; Razvitie and the East- West- North- South corridors.