Autore: Ksenia M. Tabarintseva Romanova – 26/02/2020
GASTRODIPLOMAZIA COME STRUMENTO PER MODELLARE L'IMMAGINE DELLA POLITICA ESTERA DELLO STATO
Gastro-diplomacy as a tool for shaping the foreign policy image of the state
Sommario: l'articolo è dedicato all'analisi dei realia gastronomici russi nel discorso mediatico italiano. Nel lavoro, i realia sono studiati attraverso il prisma della diplomazia pubblica; come meccanismo speciale di influenza sulla società e strumento per formare un'immagine di politica estera. All'inizio dell'articolo, viene fornita una breve descrizione della gastrodiplomazia. Quella che segue è un'analisi degli articoli pubblicati negli ultimi dieci anni dalle edizioni elettroniche dei quotidiani La Reppublica, La Stampa, Il Corriere della sera e Il Sole 24 Ore. I realia gastronomici vengono utilizzati non solo per descrivere eventi culturali, ma anche nella trasmissione di eventi politici, che influisce sulla formazione dell'immagine esterna dello stato (ad esempio, la Russia). Vengono riportate conclusioni generali sul ruolo della gastrodiplomazia nella formazione dell'immagine della politica estera dello stato.
Parole chiave: gastrodiplomazia, diplomazia pubblica, immagine della politica estera, "soft power".
Abstract: the article is devoted to the analysis of Russian gastronomic realities in the Italian media discourse. In the work, realities are studied through the prism of public diplomacy; as a special mechanism of influence on society and an instrument for forming a foreign policy image. At the beginning of the article, a brief description of gastro-diplomacy is given. The following is an analysis of articles by electronic publications La Reppublica La Stampa, Corriere della sera, Il Sole 24 over the past 10 years. It is concluded that gastronomic realities are used not only to describe cultural events, but also in the transmission of political events, which influences the formation of the external image of the state (for example, Russia). In conclusion, a general conclusion is drawn about the role of gastro-diplomacy in the formation of the foreign policy image of the state.
Keywords: gastro-diplomacy, public diplomacy, foreign policy image, soft power, realities, Italian, linguistic and regional studies.
Seguita a leggere, scarica l'Analytical Dossier AD_04_2020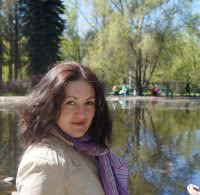 Ksenia M. Tabarintseva-Romanova, Dr. di ricerca in Lettere è professore associato presso l'Università federale degli Urali, Ekaterinburg, Federazione russa. Docente di discipline dedicate all'Italia, all'Unione Europea (Storia dell'integrazione, Politica culturale) e alla diplomazia moderna. Ha pubblicato circa 75 articoli su riviste specializzate, 2 manuali di pratica dell'italiano, un dizionario e la guida "Politica e diplomazia culturale dell'Unione Europea".