Author: Vision & Global Trends – 28/11/2022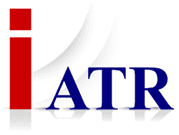 INTERNATIONAL ACADEMY OF TELEVISION AND RADIO – МЕЖДУНАРОДНАЯ   АКАДЕМИЯ  ТЕЛЕВИДЕНИЯ  И   РАДИО
INTERNATIONAL CONFERENCE – «THE ROLE OF MEDIA IN COUNTERING TERRORISM»
The XVIII International conference The role of media in countering terrorism will take place in Russia, Moscow, on November 28 – 29, 2022.
The conference is organized by the International academy of television and radio (IATR) and supported by the Ministry of Digital Development, Communications and Mass Media of the Russian Federation.
The conference is expected to be attended by well known Russian journalists and experts, media professionals, representatives of electronic mass media, special services of many countries. The aim of the conference is to discuss the most hot topics and issues related to the problem of countering international terrorism through electronic media.
In 2022, the conference will consider important topics:
Spread of ultra-right and nationalist mood amid the economic crisis, methods of countering propaganda of violence;
Reporter investigations: exchange of experience and interaction of experts and journalists;
Cybersecurity – modern methods of countering information threats;
Roots of terror through the eyes of psychologists, role of modern media.
For the first time, the Conference will become an open platform for author's workshops of journalism and psychology. Special military correspondent Alexander Sladkov will talk about the necessary skills and modern technologies of military journalists, and psychologist Sergey Enikolopov will share research data on the nature of violence and tell what forms a terrorist and whether it is possible to stop him.
Online broadcast of master classes will be held on the website of IATR (www.interatr.org ) and on the IATR YouTube channel (https://www.youtube.com/@iatr4280).
The conference will be opened by Leonid Mlechin, IATR chairman of the board, journalist of the Public Television of Russia. The participants of the conference will be greeted by Konstantin Kosachev, deputy chairman, Federation Council of the Federal Assembly of the Russian Federation; Vladimir Kuznetsov, director of the UN Information Center in Moscow (Russia), etc.
Among participants are:
Petr Fedorov, Head of the Directorate of International Relations, The Russian Television and Radio Broadcasting Company (RTR) (Russia);
Ashot Dzhazoyan, chairman of the Mediacongress «The Commonwealth of Journalists», secretary of the Union of Journalists of Russia;
Alexander Sladkov, special reporter, TV Russia – Channel 1 (Russia);
Andrey Yarnykh, Director of strategic projects, Kaspersky Lab. (Russia);
Andrey Pekshev, director, «Institute of conflictology» (Russia);
Abbas Jouma, Political observer, RIA FAN (Russia);
Vickram Bahl, editor-at-large, ITMN Television (India);
Raed Jaber, chief of Moscow bureau, Asharq al-Awsat (Russia);
Vladimir Taller, president, TVM Group; Member of the IEMMY (USA) (Russia)
Sergey Enikolopov, psychologist (Russia);
Tigran Akopyan, chairman, National Commission on Television and Radio of the Republic of Armenia; Chairman of the Board, Public Organization «Public against Terrorism» (Armenia) and other Russian and foreign representatives of electronic media, public organizations and experts
Opening of the conference will be on 28th of November at 11:00 in the conference room «Popov» of «Continental Hotel» (Moscow, Tverskaya str, 22).
Registration of participants from 10:30.
The conference will go in two modes, offline and online.