Author: Emanuel Pietrobon – 23/03/2021
The Southwestern Balkans' ethnic landscape is being shaped by a demographic revolution with long-lasting effects and geopolitical implications. The world, indeed, is witnessing the rise of the Eagles' Belt, that is an Albanosphere.
Some weeks ago Bulgaria Defense Minister Krasimir Karakachanov said that North Macedonia "can only become an EU member if it became a part of Bulgaria or an Albanian province". He was referring to Skopje's EU integration process and Sofia's position on the matter, but his claim hides an element of truth. North Macedonia, indeed, might be on the path to become an Albanian-majority country in the distant future – that's why the joke about its evolution into an "Albanian province" – that is to become a full member of the so-called "Eagles' Belt".
The Eagles' Belt is a term coined by us to define the emerging Albanian-centered civilizational order based on Tirana-Pristina-Skopje trio. The traslation into reality of this much-feared bloc – a nightmare for a number of neighboring countries, most notably Serbia, Greece and Bulgaria – is going to shape significantly the region's political, interethnic and geopolitical dynamics and above all is no political fiction.
One in three newborns had Albanian origins in 2017 and North Macedonian authorities fear so much the idea of ruling over a changed nation, that is a "no longer Macedonian country", that the last population census took place in 2002 and since then was willingly postponed until today. By late April the world will know whether Skopje has become part of the Eagles' Belt or not (yet). Indeed, a population census is taking place in these days, while you are reading this, and its ending date is due mid-April.
Fear is the sentiment that is reigning over North Macedonia, fear of what the census may tell, and the risk of manipulation – in order to lower the Albanians' true size – is behind the corner. Because in 2002, Albanians made up one-quarter of the total population (25%) but the natives' low fertility rate, counterbalanced by the minority's high birth rate, may have changed deeply that demographic situation. North Macedonia's Albanians may have well decreased due to emigration or they may have grown dramatically: the census – if properly carried out and if not manipulated – will tell us. The repercussions of an eventual Albanian-oriented mutation are as natural as obvious: more recognition, equal power sharing, cultural change (from a Slavic identity to an Illyrian one), even geopolitical implications (let's only think about Turkey's regional ambitions), and so on. The alternative to recognition is chaos, and Skopje knows it very well: it experienced an ethnic-driven insurrection in early 2000s and interethnic tensions are increasingly felt in public opinion after years of drowsiness.
North Macedonia is a NATO member and a EU candidate, that's why it must accept its destiny and avoid any political exploitation of the Albanian question: it has a peace-killing detonating power. The faster the country will accept its multinational identity, the less traumatic the integration process into the Albanosphere will be. Because North Macedonia – and Europe overall – needs no new season of insurrection and the ruling elite's strategic myopia could leverage ethnic divisions for political purposes.
But the scenario of being part of the Eagles' Belt should not be so coldly welcomed by Skopje. North Macedonia's First Deputy Prime Minister, Artan Grubi, was right when he claimed that the census "this is not [just] a technical process but a very important political process", adding that "[Albanians have to] prove with statistics that they are to the Balkans what the Germans are to Europe", namely a pivotal factor, a regional powerhouse.
The Eagles' Belt, indeed, is the multidirectional launch pad that can project a player simultaneously to Greece, Bulgaria, Serbia, Bosnia and the Adriatic Sea. Whoever controls the Eagles' Belt decuples the probabilities of building a hegemonic position in the Balkans, which, in turn, being Europe's Achilles heel par excellence, are fundamental to influence the continental political dynamics. For the ensemble of the aforementioned reasons, Albania, Kosovo and North Macedonia – if acting as a single entity – could achieve what they can't alone, that is to transform themselves from puppets to puppeteers. Skopje might find out that being part of the Albanosphere brings more advantages than disadvantages: it could access to Tirana's ports, it could put an end to its diplomatic isolation (since it is seen as a non-state by both Athens and Sofia) and it could set up initiatives within the Eagles' Belt aimed at increasing the well-being of its citizens and at fostering economic growth.
In short, Skopje must understand that the fate of the Balkans speaks Albanian in the same way the fate of Europe speaks German: it's time to recognize it and to act accordingly. The birth of the Eagles' Belt is inevitable – it's not a matter of "if", it's a matter of "when" – and whoever acts first is the winner. We all, as a precaution and for foresight, should start learning Albanian.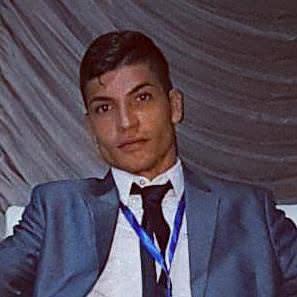 The author: Emanuel Pietrobon, University of Turin (Italy)
Other articles by Emanuel Pietrobon published in Vision & Global Trends. International Institute for Global Analyses' website: