Author: Emanuel Pietrobon – 20/09/2019
The purchase of Russian-made S400 missile system may have confused many political analysts and news consumers but the truth is one and one only: Recep Tayyip Erdogan is not launching any pro-Russian foreign agenda nor is betraying the West, he is pursuing the national interest in what he thinks it is the most profitable way through a well-studied cost benefit analysis.
That analysis is suggesting him that, in this specific historical period, the best way to get more power and influence and exert more pressure on the international panorama is to improve temporarily the ties with Russia.
Due to the fact that this is a destined-to-end relation, Erdogan is already focused on what is next as shown by the red-carpet visit in Ankara of the newly-elected Ukrainian President Volodymyr Zelensky in early August.
Turkey promised diplomatic support to Ukraine on each dossier which was discussed: Ukrainian prisoners, freedom of navigation in the Black Sea, regional security, industrial and trade cooperation, Crimea, the project of a possible free trade area.
But the most important fact is that Turkey delivered a clear threat to Russia as regard to Crimea. Erdogan declared that his country will never accept Russia's sovereignty over the peninsula and that is monitoring very closely the status of Crimean Tatars, whose condition is a top priority of Ankara's foreign agenda. Indeed, he said that "Crimea is their historic homeland" and that "the annexation was illegal".
Russian analysts think that his speech is to be read as a "courtesy gesture" towards Ukraine, but what they maybe miss is what occurred during the culminating moment of the State visit: Erdogan and Zelensky took part in the opening ceremony of the representive office of Crimean Tatars in Ankara.
What is the issue? Ankara is clearly interested in watching closely Crimea both for historic and cultural reasons – it's not only geopolitics. Tatars came to Eastern Europe with the Golden Horde led by the legendary Gengis Khan. Those who came to Crimea eventually converted to Islam between the 13th and 14th century and joined the Ottoman world.
Since Catherine II's army ended the Khanate in 1783, by making the peninsula part of the empire, Tatars always considered themselves as victims of occupation and opposed harshly every try of Russification. The situation was worsened by the Russian political class' beliefs, because Tatars came to be seen as fifth columns working for foreign powers, at first Turkey and later Nazi Germany.
Tatars welcomed coldly the 2014 annexation and their hard opposition, based on protests, boycotts, and search for attention from the international community, pushed Russian authorities to start a crackdown which is currently underway.
Among the first actions the most noteworthy were the banning of Mejlis, which was the Tatar self-ruling autonomous body, and its replacing with a Kremlin-backed authority, and the banning of the religious organization Hizb-ut-Tahrir (HT), whose members were put under strict scrutiny by the secret services. More than 20,000 Tatars fled the peninsula and re-settled mainly in Ukraine and Turkey, and a large part of them moved abroad to escape the search warrants.
Indeed, HT is listed as a terrorist organization from Russian authorities since 2003, although it operates legally in more than 50 countries, including the United States, Ukraine and the Great Britain. In London the group has its main operational center in the West. HT's official purpose is to convert non-Muslims to Islam and re-unify the ummah (that is the community of Muslim believers) under a planet-extended caliphate.
In Russia, HT has been accused of planning terrorist plots, radicalizing youths in Muslim-majority republics of the Northern Caucasus, Tatarstan in particular, enrolling jihadists to be sent in Chechnya and Daghestan during the 1990s and early 2000s, and having ties with the world's most important Islamist terrorist organizations.
Until 2014 HT operated freely in Crimea where it ruled mosques, cultural centers, Islamic schools, entertainment places, even if Mustafa Dzhemilev, the then-Mejlis leader, reported many times to Kyev authorities the dangerousness represented by the group, since it was allegedly funded by foreign powers to radicalize Tatar youths with Wahhabi and Sunni fundamentalist teachings.
For his anti-HT activism, Dzhemilev was victim of a terrorist plot in 2007 by three members of the group; he was saved by the intervention of Russian and Ukrainian police.
According to FSB, HT has at least 10,000 members in the peninsula, mostly in Simferopol. In the last five years the group's activities, now carried out underground, have been strictly monitored by Russian authorities. In the first part of 2019 more than 30 Tatars have been charged with possession of weapons and explosives, incitement to religious hatred, terrorist plots and sedition.
Turkey and Ukraine are interested in the Tatar question since they aim at feeding the already-existing diffidence and the increasingly social distance between Slavs and Tatars with the goal of fomenting a Chechnya-like civil war or a civil unrest.
The plan can work: Tatars are a minority whose feeling of encirclement and persecution is historically justified, they are numerous enough to spread chaos in the peninsula – they are about 10% – 15% of total population – and the underground activities of abroad-funded organizations is leading a religious revival with already-visible effects in terms of radicalization.
Since the annexation, the Tatars most politicized are being carrying out sabotages and boycotts with the help of Ukrainian paramilitary forces – the most important act led to a general black out in the peninsula in 2015.
But those who were radicalized fled to Syria and Iraq to join Abu Bakr al-Baghdadi's army or Al qaeda-linked anti-Assad rebels. And this is the most noteworthy point of the analysis.
Soon after Al Baghdadi proclaimed the birth of the so-called Islamic State, the above-mentioned Dzhemilev warned that he was approached by many Tatars interested in launching a holy war against Russians and looking for foreign support to start it.
According to the American Center for Democracy more than 100 Tatars actually joined Jihadi-affiliated anti-Assad rebel groups, while Russian secret services ascertained that in 2013 year alone at least 30 Tatars left the peninsula to swear loyalty to Al Baghdadi.
The picture could be even darker since there are no fresh and reliable data and those who wanted to re-settle abroad did it between the Russian occupation and the starting of Syrian civil war. It is legitimate to suppose that a part of the 20,000 who fled may have had as a final destination the Middle East.
This theory is partly supported by one curious fact. Soon after the mass escape from the peninsula, many secret services found that users were discussing about Crimea on the Jihadi darkweb. Both Russians and Americans ascertained that, in 2014, #NafirForUkraine was one of the most popular hashtags among Jihadi users from all over the world – particularly from Saudi Arabia.
"Nafir" is an Arabic word that, according to terrorism experts, was popularized with the rise of the Islamic State and is a call to Jihad, a call to action for lone wolves and sleeper cells. It is through this motto that Al Baghdadi's group succeeded to attract so many foreign fighters from all over the world.
It's true: in Crimea there has been no Islamist-linked terrorist attack nor are present autonomy-seeking movements or ethnic-related riots, but if the social climate is still peaceful is only due to the FSB's non-stop counter-terrorism monitoring. But the US, the EU, Ukraine and Turkey think that the Russian secret services are working for another reason: to suppress popular discontent toward annexation, which is largely represented by Tatars. According to this key of lecture, there is no terrorist threat within the Tatar community but only political opposition.
Russia seems aware of Turkey's dangerous agenda but we don't know how much rooted is such awareness. What is sure is that Erdogan's Neo-Ottomanism is willing to re-exert influence over all those areas once ruled by the Sublime Porte, from the Balkans to Caucasus, and over all the peoples of Turanian origin.
The last point is very important since it allows us to understand Ankara's interest for Orban's Hungary, former Soviet Central Asian countries, and the Xinjang question. It is not only pan-Islamism or neo-Ottomanism. It's Turanist ambitions that are leading Turkey to put the eyes on Russian-ruled republics in Northern Caucasus and Crimea.
Tatars were partly relocated in the autonomous republic of Tatarstan during Stalin era. This republic, similarly to Chechnya, during the 1990s showed secessionist wills, but the leaders were convinced to remain loyal to the central government through large economic and political concessions, including the right of a partly autonomous foreign policy.
Tatarstan's Tatars, just like their Crimean brothers, are experiencing religious radicalisation and have been involved in anti-Christian terrorist attacks, while during the 1990s and the early 2000s were widely known for fighting in Caucasus-based Jihadist organizations.
Such situation pushed the autonomous republic under strict scrutiny by Russian authorities. It wad found out that the HT, Wahhabi preachers and the beyond-all-suspects Ankara-based International Organization of Turkic Culture (IOTC) are behind the radicalisation in Tatarstan.
The misconduct of IOTC pushed Moscow to lower Tatarstan's political freedom in foreign affairs, by obliging – for instance – to cut ties with the above-mentioned Pan-Turkic organization and put a lot of limits to all the Turkey-backed activities in the republic: from religion to culture, from industry to trade.
Erdogan already has a clear strategy for when the marriage of convenience will end, and the Kremlin must elaborate an adequate counter-strategy not based exclusively on monitoring and repression – because the risk is to help indirectly the rival's plans.
Radicalization is growing, anti-Russian feelings are widespread, police operations are weekly, and the ties with the worldwide Islamist network and Ukrainian paramilitary forces are ascertained. If the West decides that the Crimean chapter is not to be closed yet, it may try to convert the peninsula into a new Chechnya. Russia must be ready for that.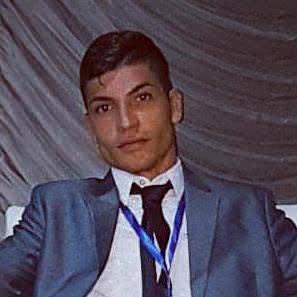 Emanuel Pietrobon, Higher School of Economics, Saint Petersburg, Russia