Author: Juan Martin González Cabañas – 20/02/2019
 This article aims to be a synthetic analytical report of the events of the Venezuelan crisis, which has escalated in diplomatic and geopolitical terms.
 Venezuela took the entity of a global and geopolitical affair of the first level, because of the first-order actors that were openly or subtly involved, and by other minor actors of stage. The subject is very complex, and to cover everything on this report would be very extensive, but we will try to do a review and analysis as broad and integral as possible.
Continue reading, download the Analytical Dossier AD_8_2019
i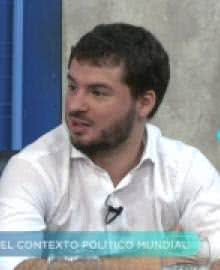 Juan Martin González Cabañas, Analyst at Dossier Geopolitico