Author: Fabrizio Vielmini – 27/11/2019
The Caucasian Dimension of the Russian Power
Abstract
The Caucasus has always been and remains one of the main geopolitical crossroads between the Eurasian continent, the Middle East, the Black Sea and Central Asia. Since when Russia engaged in an attempt to renew the global basis of its power, the region became a crucial testing ground. To reaffirm its influence, Russian action should have an impact on an intricate balance of ethnic, energetic, religious and diplomatic relations. For Moscow, the stake is not only to affirm its authority over the South Caucasian states but also to assure the stability inside the Federation itself. Indeed, there is a thick web of cross-border ties linking the peoples of the region on both sides of the main Caucasian ridge. In addition, in the latest years, the also Caucasus returned to be an important pillar for the projection of Russian power toward the Middle East. The study is an ambitious effort to illustrate the main factors of the Russian geopolitical posture in both the North and South Caucasus.
Continue reading, download the Analytical Dossier AD_28_2019
The peer reviewed article "The Caucasian Dimension of the Russian Power", reproduced here with kind permission of the Author, Fabrizio Vielmini, has been previously published in "I Quaderni di Domus Europa" (ed. Il Cerchio), n. 1, 2019 www.domus-europa.eu.
Acknowledgments
Vision & Global Trends – International Institute for Global Analyses thanks Dr Adolfo Morganti, director and publisher of "I Quaderni di Domus Europa", for allowing the publication of this article in the AD series.
The Author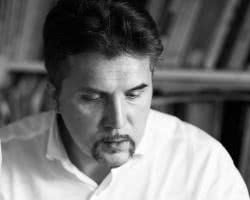 Fabrizio Vielmini, MA
Senior Research Fellow, Center for Policy Research & Outreach
Westminster International University in Tashkent – Uzbekistan
Senior Analyst, Vision & Global Trends – International Institute for Global Analyses – Italy