Author: Vision & Global Trends – 29/08/2019
Department of Sanskrit and Sanskrit Research Council of Jamia Millia Islamia organise a special lecture on Sanskrit in India & Abroad on 29th August 2019.
Speakers: Côme Carpentier de Gourdon (France), Vanessa Acevedo Reyes (Canada), Charles Stewart Thompson (Australia).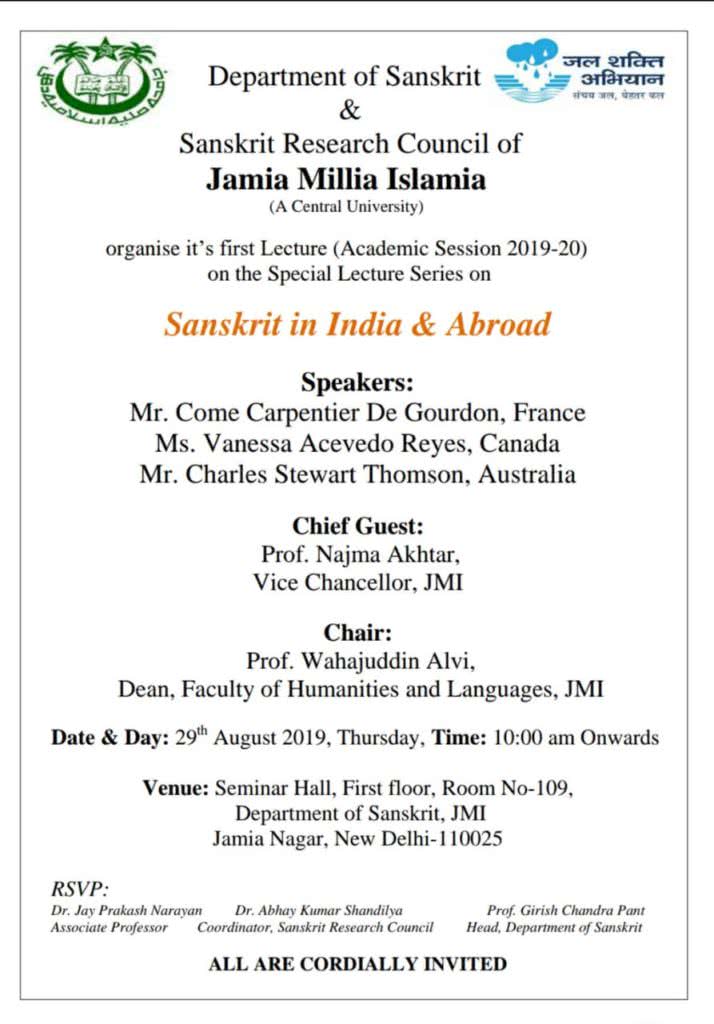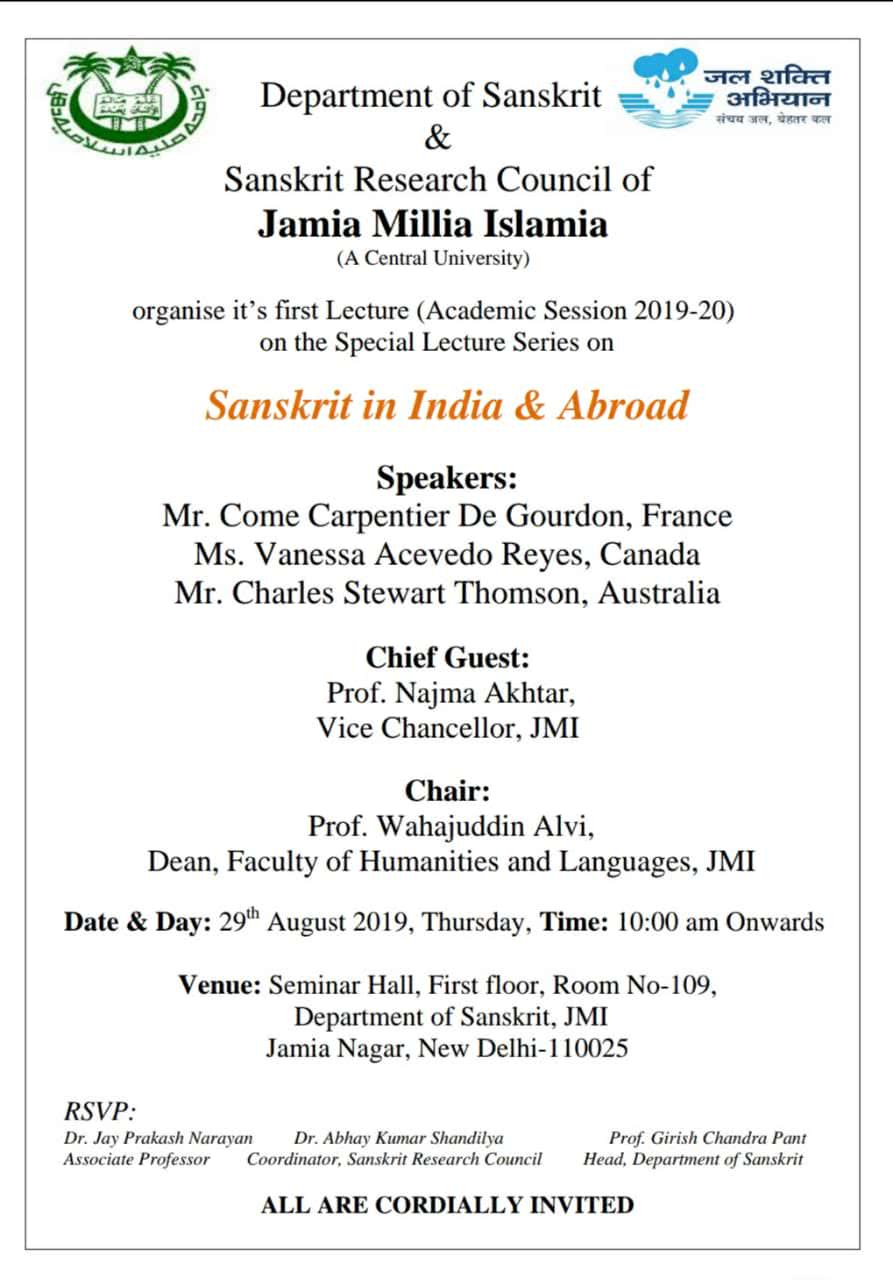 Sanskrit is the oldest surviving language in the world and it also contains the oldest surviving text in the world, that is the Ŗg veda. It is the repository of five thousand years of knowledge base of this country. Sir William Jones in his third annual discourse before the Asiatic Society on the history and culture of the Hindus (delivered on 2 February 1786 and published in 1788) said, 'The Sanscrit language, whatever be its antiquity, is of a wonderful structure; more perfect than the Greek, more copious than the Latin, and more exquisitely refined than either'. Friedrich Max Müller, one of the most respected Indologists of his time, had called Sanskrit the "language of languages".