Author: Zorawar Daulet Singh – 29/03/2020
As a bio-security crisis brings the world to a brink, the dominant neo-liberal vision of world order must be displaced by a humane globalism and institutions that actually supply public goods.
The COVID-19 or the novel corona- virus could not have broken out at a worse time. A slowing global economy, a fraying international order, social discontent and political apathy across countries, and then topped off with a global pandemic threatening peoples and communities across 120 countries. Worse case scenarios paint a frightening spectre. If we assume 30%–70% infection rate of the world's population and a fata- lity rate of 3%, the result would be nearly 70–165 million fatalities. The previous such virus, severe acute respiratory syndrome (SARS) killed fewer than 800 people at a fatality rate of 10% of those it infected. SARS appears a mild episode compared to what we have witnessed so far this year. The ease of transmission between humans and the mildness or undetecta- bility of its early symptoms, particularly in the young, makes COVID-19 deadly and unprecedented.
Across the world, authorities are grap- pling to contain the virus with degraded or underfunded public health systems. It is a race against time, with containment the only option before a viable cure is invented and made available on a large scale. But, it is also the spillover of this pandemic on to global politics and geo-economics that could upset calculations of strategists everywhere.
Even without this global health crisis, the world was confronting simmering problems on several fronts. For one, the post-Cold War unipolar order has broken down and the United States (US) and its allies cannot put it back together again. Yet, great power challengers like Russia and China and several regional powers do not possess the power and nor are they inclined to rule the world. This impasse is not producing the conversa- tions we need to imagine a more sus- tainable and collaborative order. For ence—a microcosm of the ineffective- ness of neo-liberal economics shows that even potentially high-growth regions have not succeeded in shrugging off the imbalances and distortions in the economic system.
If it were a question of business cycles and geopolitical disagreements, the inter- national order could stutter along for some years. What we see instead is a dystopian reality in the West and the East, an age where the fundamental premises of what ought to constitute order and policy is being shocked by dis- ruptions within and between political communities. Is it about the decline of the West, which held sway over the fate of the planet for nearly five centuries, and the rise of an impatient rest? Is it about a civilisational struggle between Asian or Eurasian nationalisms and a dominant neo-liberal image that seeks to eviscerate culture and identity from politics and society? Is it about a clash between international capital and weak non-Western states on the periphery, a contest where the US and China might have more common material interests than their elites admit to? Is it a revolt against globalism by local and national communities in the north and south that got left behind in the neo-liberal age? All these binaries have much truth in them, and yet, none dominates the narrative or pulse of the street. The com- plexity of disruptions makes previous ideological and power contests appear innocent and utterly detached from the biggest questions of our time.
All these contestations, however, do have a common strand: the interdepen- dence of our contemporary international life. Aided by digital and transport tech- nologies and further propelled by capital and the innate desire for a better life, societies are more inter-connected than at any time in world history. No major power is really trying to roll the clock back on this feature of our age. They are each bringing their values and interests and, of course, power to shape all these inter-connections in ways that benefit their domestic politics and vested interests at the helm. Yet, for all the technological and financial resources at their disposal, the absence of genuine multilateral cooperation has been exposed by the COVID-19 outbreak.
Just like the trivial event that the G-20 summits have become for managing the world economy or the United Nations Security Council is for conflict manage- ment and diplomacy, the void of meaning- ful inter-state cooperation on biosecu- rity should make us rethink the very concept of world order. To some extent, climate change and the inescapable reality of a common ecological fate for all man- kind should have prompted major powers to craft new norms and institutions that could transcend intra-mural suspicions and national interests. But it did not. A bio-crisis like a phantom pandemic that spreads in the shadows is the ultimate foil for those who resisted supporting the material and social interdependence of our epoch with progressive norms and effective institutions. It is now one world, and leaving that world to its own devices is fraught with dangerous con- sequences, perhaps even more so than the spectre of a nuclear holocaust that kept major powers on the edge during the Cold War.
An Inflexion Point
For the moment, countries are retreat- ing into their national shells to maintain sheer survival. As the dust settles and health systems across the world come to terms with their fallibility to safeguard their own people, the opportunity for radical shifts in the discourse on world order must not be lost. We are at an inflexion point. The utter human destruction caused during World War II brought the idea of one world into the lexicon of inter- national politics. The world could no longer be left to the patterns of the past, where national communities ravaged each other in endless quests for wealth and power. Although the superpowers did carve up much of the world into exclusive blocs with their own rules, the nuclear revolution made it apparent to anybody with common sense that the planet could not be managed merely through rivalries and balance of power, the legacy of European statecraft.
The unusual geopolitical stability from the Cold War age paved the way for a resumption of inter-connections between societies. Technology and the incessant quest for profit and new markets made capital and big business the vanguard to break out of national shells and globalise the planet. What emerged was a heady neo-liberal age where past con- tradictions between different forces and interests in a political economy were swept aside in favour of the smallest but most powerful groups who mobilised political power to create the so-called rules-based order. For the most part, these were exceptions made for the privileged sections of national commu- nities to enjoy the advantages of a "one world" economy.
This neo-liberal age exhausted itself for the same reason that capital exhausted its growth cycle in national economies. It never truly sought accommodation with other stakeholders, and therefore never designed international institutions and norms that would provide fair play to other actors in the game—the periphery in the global South, the middle classes, the vast unskilled labour or semi-skilled workforce, and proud non- Western civilisations in Eurasia. All these were merely forces in the way—of a dynamic production and consumption system, not necessarily the most efficient in managing the planet's scarce natural resources or safeguarding its fragile bio- sphere. Neither did it seek to empower people, despite all the false pretentions of liberty and freedom that neoliberalism packaged itself with in its crusade. The assault on neo-liberal globalism from multiple directions including from within the most advanced and prosperous soci- eties in the West is an opportunity for real change.
We have created an inter-connected world, but without sophisticated modes of inter-state coordination and cooperation. We now have a balance of power but without real multilateralism. To borrow from Karl Polanyi, the present order has subordinated "the substance of society to the laws of the market." And, dominant rules or laws today are ambivalent towards or, in many instances, work against human security. A biosecurity crisis had laid bare the futility of distorted globalism that is increasingly reviled everywhere. Ad hoc national responses reveal "the gaps in the multilateral system's current ability to manage fast-moving, complex, and interlinked chains of cause and effect" (Cliff and Openheim 2020).
Yet, these gaps are not an oversight. They reflect the narrow perspectives of the progenitors of the neo-liberal order who never invested in capacities or endorsed ideas that buttressed human security. It cannot be one world only for finance capital or one world only for super elites accessing tax-free havens or one world only for international security and nuclear stability. All this becomes meaningless without human security, a concept that has been mocked and trivi- alised even by elites in the global south who were all too eager to plug into the sparkling neo-liberal "one world" for the few. But, as Mike Davis (2020) observes, "capitalist globalisation now appears to be biologically unsustainable in the absence of a truly international public health infrastructure." If there is a cruel irony and lesson of COVID-19, it is that selective visions of world order have exposed people everywhere.
Reference
Cliff, Sarah and Bob Oppenheim (2020): "What the Coronavirus Means for the UN, IMF, and World Bank," Centre for International Cooperation Blogs, 20 March, https://cic.nyu.edu/blog/ what-new-coronavirus-says.
Davis, Mike (2020): "Mike Davis on COVID-19: The Monster Is Finally at the Door," Links International Journal of Socialist Renewal, 12 March , http://links.org.au/mike-davis-covid-19-monster-finally-at-the-door
(reproduced by kind permission of the Author – source: Economic&Political Weekly )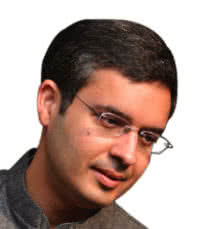 Zorawar Daulet Singh is an author and foreign affairs analyst based in New Delhi. He is an Adjunct Fellow at the Institute of Chinese Studies and a Visiting Fellow at the Forum for Strategic Initiative. Dr. Daulet Singh is a founder member of Educate India Society and a member of the Governing Body at The Northcap University, a State Private University located in Gurugram, Haryana.
His research focus includes India's foreign policy and diplomatic history, various dimensions of India China relations, Eurasian geopolitics, and, international political economy. He contributes to the Economic & Political Weekly, Hindu, ThePrint and Hindustan. He has participated in several Track-II dialogues and has addressed leading training institutions in India including the National Defence College, Defence Services Staff College Wellington, and the Foreign Service Institute.
Previously he was a Fellow at the Centre for Policy Research in New Delhi. Zorawar holds a PhD in international relations from King's College London, an M.A. from the School of Advanced International Studies (SAIS), Johns Hopkins University and a BSc from the University of London where he majored in economics and finance.
Dr. Daulet Singh's recent books includes India China Relations: The Border Issue and Beyond and Chasing the Dragon: Will India Catch up with China? His latest book, Power and Diplomacy: India's Foreign Policies during the Cold War has been published by Oxford University Press. Order your copy here.