Author: Brahim Ramli – 18/02/2022
Approach and influence of Russia and China in the MENA area
OVERVIEW
Russia and China are becoming increasingly important players in the Middle East and North Africa (MENA). This is both in terms of the impact of Russia and China's respective bilateral relations with MENA countries, as well as their participation in international frameworks concerned with the region's key issues. Both countries have been able, during the last decade, to change the way by which they are perceived in the region. The main outcome of this shift is a continuous decrease of Western influence upon the governments and populations of the Middle East and North Africa region. The culmination of this skepticism vis-à-vis the West has been seen during the chaotic NATO troops withdrawal from Afghanistan and the subsequent takeover of Kabul by the Taliban in August 2021.
There are notable differences in Russia and China's respective approaches. For Russia, security and military issues are the main focus, with the 2015 intervention in the Syrian conflict, Moscow has become a major player in the MENA region. For China, economic ambitions determine its approach to MENA. China is the largest foreign investor in the MENA region and the biggest trade partner for many countries in the region, and the key role to be played by the Belt and Road Initiative (BRI) provides a framework for its activities there.
There are also some similarities and common objectives in the Russian and Chinese approaches to MENA. Both have focused on maintaining pragmatic relations with a range of states on both sides of conflicts. Both have adopted an approach, at least on the surface, of non-interference in domestic and regional issues. Energy plays a key shaping role in both China and Russia's approaches to the region. Russia is a competing energy supplier and occasional OPEC Plus player, and China is the world's number one energy consumer. Increasingly for both countries, their perceived need to counter Western influence and positions play a determining role in global fora dedicated to the key questions of the region.
Russia and China have traditionally been less active than the West in terms of soft power diplomacy, or offering populations in the MENA region alternative models of statehood. This, however, is changing, particularly in terms of the MENA population's view of Russia in the post-Syrian intervention context, thanks to the significant efforts of RT Arabic and Sputnik. Chinese state-run media expansion in the region and its efforts to promote rapid centrally-controlled development has correlated with more positive public views of China in this region and less concern for its human rights record. Many MENA governments' cooperation with China in response to the COVID-19 outbreak illustrates their interest in winning favour with this increasingly important partner.
APPROACH TO BILATERAL RELATIONS WITH COUNTRIES IN THE REGION
In the post-Soviet era, Russia touted its return to the Middle East as early as the 1990s to regain footing as a great power. However, it was only in the second decade of the new millennium – in particular in the wake of the Arab Spring, NATO's Operation Unified Protector and the outbreak of civil war in Syria – that Moscow regained its role in the political and security affairs of the region.
The response of the Russian government to the Arab uprisings that began in January 2011 has aimed primarily at protecting its interests in the Middle East including security and economic objectives.[1] From 2011 to 2015, Russia has adopted a low profile approach towards the main events that the region has experienced. This approach has drastically changed in 2015 with the military engagement in Syria. Geopolitically, Syria was crucial to the return of Russia's great power status, at least on the basis of military power influence. Russia has also rebuilt its relations with Tunisia, Libya and Egypt, largely through counterterrorism, nuclear energy, arms trade, military assistance, tourism cooperation and oil purchases. Moreover, the relations of Russia with the Gulf states have seen an unprecedented level of cooperation in the last decade, especially with Saudi Arabia and Qatar in the energy sector.
In bilateral terms, China's key focus is less security-driven but it is as linked to China's external vision of its foreign political importance on the global stage as Russia – even if not half as loudly touted. China's primary focus in MENA, on the other hand, has been on developing and maximizing commercial relations with the MENA countries. As part of its "zero enemies" policy, Communist China has maintained ties dating back many decades with MENA countries such as Algeria, Egypt and Iran. Through BRI infrastructure spokes and incentivized gradations of "strategic partnerships," China has developed relations with MENA countries which stand in contrast with West cooperation agreements which place emphasis on reform and accountability. [2]
China's launch of the BRI in 2013 confirmed the strategic importance of MENA in its international ambitions. In the last decade, China has gone from an investor focused on hydrocarbons – about half of China's oil in the last 3 decades came from the MENA region – to one with a diverse portfolio of Foreign Direct Investment (FDI). China has exported its expertise and manpower to build infrastructure, such as the Saudi Arabia Neom City, Cairo Metro Network National Authority for Tunnels, King Abdulaziz International Airport, Dubai Al-Maktoum Airport phase 2, and the Qatar Integrated Rail Project. [3]
Interestingly, both Russia and China have proven they can maintain good, pragmatic relations with a range of countries in the region even on opposing sides of conflicts. For example, in January 2016, Chinese President Xi Jinping made his first visit to the Middle East as president, stopping initially in Saudi Arabia, where the two countries signed a comprehensive strategic partnership. Xi then flew directly to Tehran and elevated Iran to the same level. Russia has also managed to cultivate a significant network of opposing states in pragmatic bilateral relations. Russia has developed significantly closer relations in recent years with Israel, despite its longstanding partnership with Iran, its military intervention in Syria, and its historic support for the Palestinian cause.
CONCLUSIONS
There have been recent signs of an increase in Russia and China's willingness to cooperate in response to emerging security situations in the MENA region. A key example is the joint Russia-China Iran naval exercise that took place in December 2019 in the Indian Ocean and Gulf of Oman, in the wake of rising regional tensions surrounding the US withdrawal from the JCPOA and the drone attack on Saudi Arabia's ARAMCO oil facilities. While it was downplayed by China (in contrast to Iran, whose state TV touted it "the new triangle of power in the sea"[4] ), it was an interesting signal from China that it might increasingly be willing to use joint military exercises to signal its stake in security matters in the region, in particular where they have the potential to impact energy supply routes.
Russia and China's push to develop relations with countries in the MENA region, be it in security or economic terms, is having an important impact on the region's relations with the West. Countries in the MENA region are increasingly looking favourably at relations with China and Russia. Often, Russia is seen as a security actor with a growing presence, while China is becoming the go-to for economic investment in the region. Russia and China's pragmatic, non-conditions based approach is proving an attractive prospect for many MENA nations.
Both countries' approaches are defined by pragmatism, national self-interest, and lack of focus on democratization and human rights in the manner that underpins much Western thinking on engagement with MENA. Relations are transactional rather than values-based, which allow both Russia and China to maintain useful relationships with a wide range of players in the region, even where inter-regional dynamics collide.
---
[1] https://www.mei.edu/publications/how-have-russias-policies-middle-east-changed-arab-uprisings-0#_ftn1
[2] https://ecfr.eu/publication/china_great_game_middle_east/
[3] https://www.economist.com/middle-east-and-africa/2019/04/20/chinese-money-is-behind-some-of-the-arab-worlds-biggest-projects
[4] https://www.aljazeera.com/news/2019/12/27/china-russia-and-iran-begin-joint-naval-drills/
The Author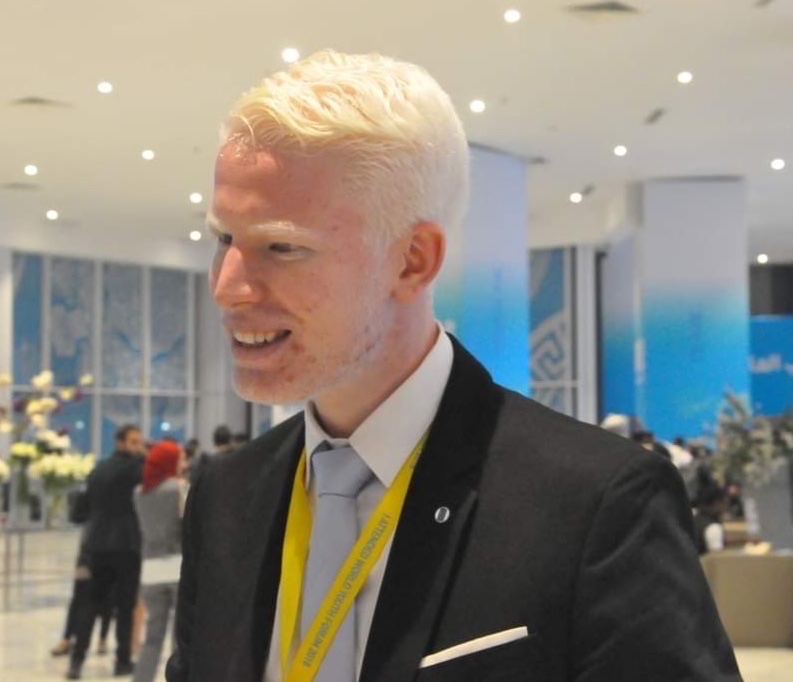 Brahim Ramli is a geopolitical analyst from Italy. He graduated in Middle Eastern Studies from the University of Geneva. He worked at NATO. He is an expert in conflicts, geopolitics and international security. He mostly deals with MENA affairs.