Author: Fabrizio Vielmini – 03/05/2021
The Afghan Mirror of World Policy
Fabrizio Vielmini
Paper for the Conference "Central Asia's security problems in the context of the continuation of the Afghan conflict", St. Petersburg, 22 April 2021.
It is a little bit uncomfortable for me to address this public today. In front of such outstanding experts of Afghanistan, I can hardly qualify myself as such. Nevertheless, having followed for years the international situation surrounding the conflict in the country, I will strive my best to bring a European perspective to the debates.
First of all, let me consider the US decision to withdraw from Afghanistan from the standpoint of the system of international relations. Coming after twenty years of unsuccessful attempts to transform the country according to their liberal-democratic model, the retreat indicates that the United States are finally giving up the pretension to position itself as the hegemon of the international system. Washington de facto recognizes that there are precise limits to its military power, and therefore, to the possibility to influence the development of events on a global scale, especially when it comes to changing cultures and domestic policy of other countries.[1] This is a very important turn and I would say is the most significant moment of the events we are debating today.
Apart from this, the withdrawal is consistent with the posture that Washington has been obliged to assume towards the region as a consequence of its impotence to change things within it. This posture, there for over ten years at least, is characterized by a deep lack of vision and perspectives regarding the future of the country where troops were sent in 2001. Confirming a decision taken by the Trump administration, Joe Biden is coherent with orientations he already expressed during his vice presidency with Obama, when he opposed the troop surge launched in 2009.[2]
---
[1] This evident truth is recognized also in the same capital of the "empire". See for instance: Greg Jaffe, Following withdrawal announcement, battle to determine Afghanistan war's legacy begins, "The Washington Post", April 14, 2021; https://washingtonpost.com/national-security/afghanistan-war-legacy-us-military/2021/04/13/a2f4bf70-9c7c-11eb-8005-bffc3a39f6d3_story.html?mc_cid=e332cd60dc&mc_eid=f2875670f9
[2] Eliot A. Cohen, Exit Strategy. There will be no power-sharing, no reconciliation, no peace of the brave, April 14, 2021; https://theatlantic.com/ideas/archive/2021/04/exit-strategy/618590/?mc_cid=e332cd60dc&mc_eid=f2875670f9
Continue reading, please download the Seminar Publications Series SPS_01_2021 ISSN 2704-8969
The Author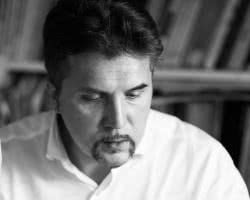 Fabrizio Vielmini is Adjunct Professor IR, Webster University, Tashkent and Analyst at Vision & Global Trends – International Institute for Global Analyses.