Autore: Gaia Ceriana Franchetti – 25/072019
Pandit Jawaharlal Nehru, Padre della Patria, primo premier dell'India divenuta indipendente nel 1947, dedica due pagine dell'autobiografia alle somiglianze tra il suo paese e l'Italia:
la loro antica storia imperiale e quella moderna di paesi occupati che hanno lottato e conquistato l'indipendenza;
una popolazione vivace e produttiva;
la diversità di lingue e culture regionali;
la posizione geografica di penisole circondate dal mare, separate a nord dal continente da una catena di alte montagne.
Cieli pieni di cultura
Oggi l'Italia, anche in virtù di queste affinità, potrebbe guardare all'India con nuova considerazione, per le sue immense potenzialità e per i molteplici scambi che ne possono conseguire.
L'India ci vede come il paese della cultura, della storia, ci ammira e cerca di imitarci.
In India, si riceve una visione dell'Italia rincuorante, ci si compiace di essere italiani.
Condividiamo cieli pieni di cultura.
Andrebbe incoraggiato un interscambio in campo culturale, relativo alle nostre capacità ed alle loro necessità.
Esiste, in India, un patrimonio storico millenario di musei, archivi e monumenti, poco valorizzato, da conoscere, recuperare e restaurare.
Seguita a leggere, scarica il Dossier analitico AD_21_2019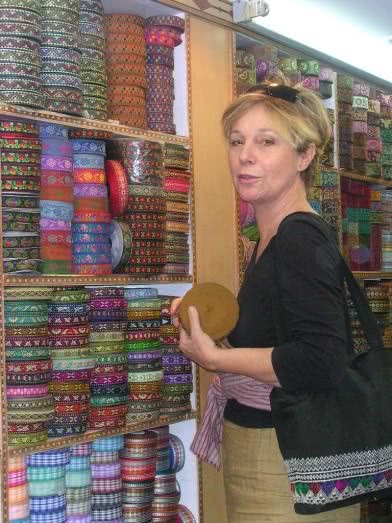 Gaia Ceriana Franchetti. Born in Buonconvento (Siena). Italy.
From 1985 until 1993 she has been the president of the Italia- India Association which she founded. In 1994 she created Indoroman for surveying and diffusing the knowledge of handmade textiles between the Mediterranean and India. She travels extensively looking for textile works of art.
A passion for cinema and people brought her to make documentaries since 1977, on different social subjects and cultures. Out of 14 of them 6 of them were made in India. Last film' The Wheel of Khadi the warp and weft of India' 2019.