Author: Botakoz Kazbek – 06/08/2021
Abstract
The South Caucasus region is a place where the interests of many powers and alliances encounter. Before the 2020 war, following the theory of balance of power, the negative peace in the region has been sustained for 26 years with the hegemony of Russia. But how was Russia's search for hegemony met by states and their coalitions and what were the consequences before the 2020 war? One of the theorists of the XX century stated that in the future an effective international organization will be an essential condition for maintaining a stable balance of power. Is it possible to say that OSCE plays the role of such an organization? To answer the questions, a literature review and retrospective analysis, expert survey and expert interview were conducted. The findings of the research show the strong veto power of Russia in the region and, also, suggest preconditions for future changes in the balance of power in the region.
Keywords: hegemony, balance of power, Russia, Turkey, OSCE
Continue reading, please download the Analytical Dossier AD_26_2021 ISSN 2704-6419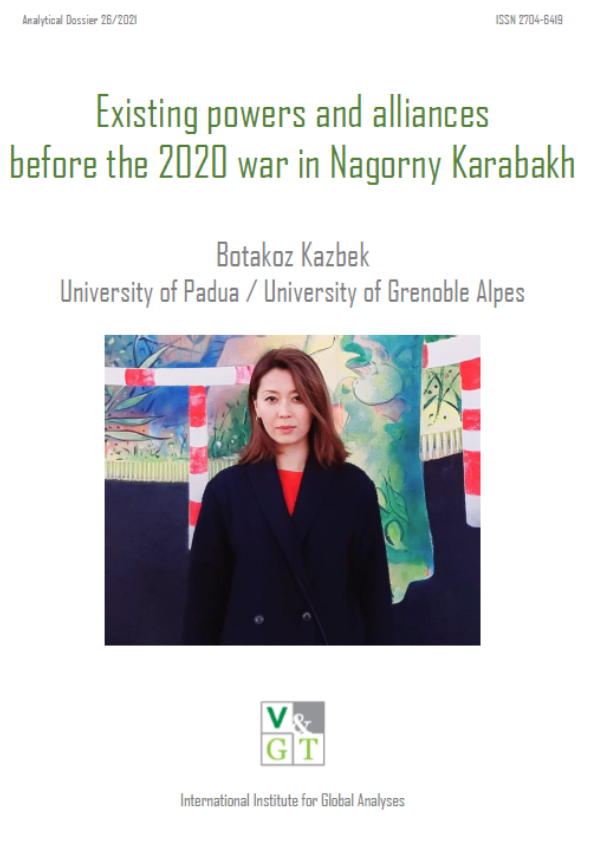 Botakoz Kazbek is the University of Padua / University of Grenoble Alpes double degree programme graduate with more than 10 years of professional experience in quasi-government institutions and international think tanks. She received degrees in human rights, finance and banking and international economics from Italian, French, Kazakh and Polish universities. She is a winner of multiple scholarships, including the "Mille e una lodi" ("A thousand and one praises") scholarship of the University of Padua for her excellent academic performance. Her research interests centre on human rights, public administration, security studies, artificial intelligence and peacekeeping.